Welcome to the T. L. Weston Middle School Media Center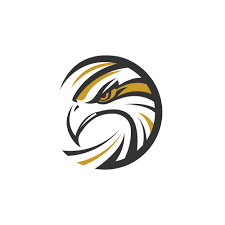 September 2022
R

ead Across America Theme: "Find the Right Words"
Books this month show how hard it is sometimes for people to find the right words to convey their feelings and that it is okay to take your time and be mindful.
Book of the Month
The Secret Battle of Evan Pao
by
Wendy Wan-Long Shang
In this book, Evan Pao is a 12-year-old Chinese American boy. He is sorting out and beginning to understand how he fits into America and its past and how to be part of a family experiencing dramatic change. He does his own research to make a connection to Battlefield Day and shares it with his teacher and classmates.


Click here for a book talk on The Secret Battle of Evan Pao
Mission Statement
Encouraging lifelong information literacy and learning through reading and inquiry

Providing an inviting, dynamic environment in which students and staff become learners capable of accessing, evaluating, applying, and sharing information independently

Providing real and virtual access to appropriate, high-quality resources and services that support and enhance teaching, literacy, and learning during and outside the school day

Participating in curriculum development and design of learning activities

Facilitating professional development for the learning community
Vision Statement
Create collaborative relationships between school librarians and classroom teachers, which transforms the school library program into a support system that strengthens the curriculum by bridging the information literacy gap.
Library Circulation Policy
Students may check out materials from the Fiction, Non-Fiction, Biography, and other Media collection. All materials may be checked out for a maximum of two weeks.

All students may visit the library independently to check out and return materials based on the schedule or permission of the classroom teacher/librarian.

School staff may check out any materials for a 30-day period which may be renewed, as necessary. If requested, that period will be extended based on the staff member's needs. Staff may borrow as many items as needed and may check out reference materials for one day.
________________________________________________________________________________________
Library Tips
The purpose of having this webpage is to detail, list and promote library and reading related topics to the parents and students who attend T.L. Weston Middle School.
Your School Librarian is Ms. Shameka Johnson. She may be contacted at shajohnson@gpsdk12.com.
T.L. Weston Library Hours

7:30 A.M. - 3:30 P.M.
901 Archer Street
Greenville, MS 38701
662-334-7081, ext. 3524